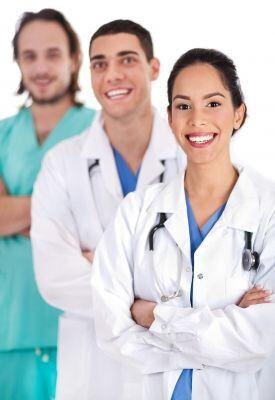 Electronic medical record technology has come a long way in recent years in meeting its interoperability potential for patients, physicians, and medical facilities around the globe. Since the birth of the federal Health Information Technology for Economic and Clinical Health (HITECH) Act, physicians and medical professionals have been working to synchronize globally. The government has awarded at least $19 billion towards this transition from physical records to electronic records.

Not only is electronic medical record technology critical for medical facilities, it helps to enhance accuracy in record keeping and communication. However, it is important to understand that although so many doctors now use electronic medical record technology, there are different EHR systems. This means that in order for medical professionals to meet their potential in rendering quick and effective services, they must be able to integrate basic information across these many disparate systems.

The next step in the American Recovery Act as it pertains to healthcare involves the integration between doctors, researchers, health professionals, and patients en masse. Accordingly, doctors must be able to communicate pertinent information about a patient to other providers, if necessary. When individuals choose to switch doctors, all relative health files should be accessed by one provider to send to the next.

For this reason, each doctor may be accustomed to a specific type of EHR technology only. Patients need to know that their files can be accessed smoothly without interruption to smoothly transition between healthcare providers. Subsequently, patients have more options in this day in age than they used to, so patients may even access their own records through a virtual database to be printed and stored indefinitely.

The primary focus of electronic health record technology is synchronizing patients with the information and resources they need to make the wisest decisions on their healthcare. No matter what healthcare provider a patient sees, they should have many viable options to help meet their needs in all ways. In essence, patients have more access to their protected health information via electronic health record technologies, which means that they can actively take a hand in the type and amount of care they receive with ease and confidence.
Image courtesy of FreeDigitalPhotos.net