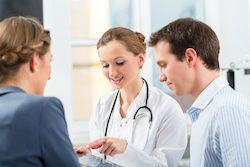 The following excerpt is from an article found on Healthcare IT News. It was written by Tom Sullivan.

Among the concerns that the mandated transition to ICD-10 brings is a widespread expectation that medical coders will essentially drop off a cliff, productivity-wise, once the compliance deadline arrives.

ICD-10's greater specificity and more numerous codes, the thinking goes, will make it trickier and more time consuming for physicians and clinicians to find exactly what they need.

To that end, the American Health Information Management Association, in a Journal of AHIMA article, offered three tactics for maintaining productive coding after Oct. 1, 2015, and while these may seem obvious they are nonetheless worth considering if you've not already.
Read More